Cutting & sawing
The cutting facility in Neuss can cut steel sheets to length or to custom sizes. It is also possible to cut I-beams, steel tubes and profile steel to fixed lengths.
Additional testing
Universal Steel Holland cooperates with various laboratories in Europe so that we can meet your requirements with regard to additional steel testing.
Some examples are:
Chemical Analysis
Mechanical property test (Reh/Rm/A)
Kerf impact test
Z35-Test
Is it required for the tests to be attended by a third party such as Lloyds, DNV, ABS, or BV? We will arrange that for you!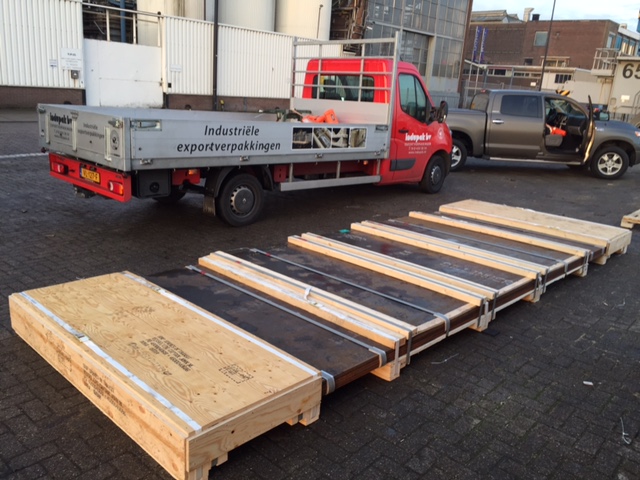 Transport
Transport by land, sea & air.
Our transport department will ensure that the material arrives at the right destination. When it comes to air freight, we make sure that the material is packed according to the appropriate guidelines.
Contact & more information
CURIOUS ABOUT WHAT WE CAN DO FOR YOU?